As we approach the holiday season, you may be looking for ways to save money. Things like gym memberships can leave a dent in your wallet, but there's plenty of ways to stay fit without the high price tag. Bodi, for instance, offers a cost-effective membership with tons of perks allowing you to have top-notch workouts from the comfort of your home.
If you want to cut costs and have the luxury of skipping the commute to the gym, keep reading to learn more about a Bodi fitness membership to decide if it's right for you.
Bodi Membership
Reach your fitness goals at home with a Bodi membership
What is Bodi?
Bodi is the newly rebranded fitness brand that combined Myxfitness and Beach Body—Myxfitness was most known for providing top-notch workouts and exercise equipment, while Beach Body centered around nutrition and healthy eating.
Bodi now focuses on both fitness and nutrition—it offers fitness classes and programs, exercise equipment and accessories, healthy recipes, nutritional supplements, protein shakes, and more to help you reach your fitness goals and remain active year-round.
About the Bodi Membership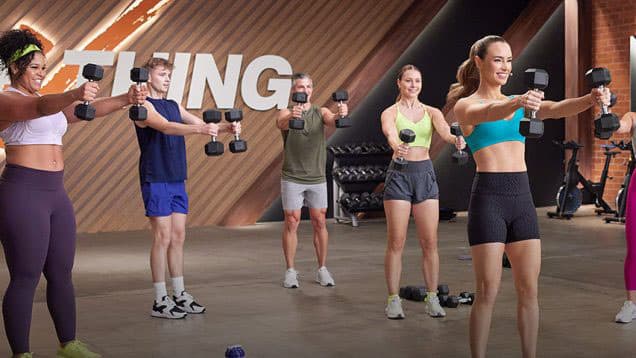 Access to 100+ fitness programs
Thousands of on-demand workouts
Healthy eating plans
30-day warranty
Free workout equipment (for a limited time)
Weekly motivational videos
Monthly Mindset Master Classes
Free Bodi Partner for community support
A Bodi membership is a cost-effective subscription that includes tons of perks at a fraction of the price compared to most fitness subscriptions, and even includes free workout gear. Now through October 11, you can get 50% off of a 12-month membership for $89.80 instead of the usual $179, or you can opt for the monthly rate and pay $15 per month instead of $30. There's also a 6-month plan for $119 or $20 per month and a 3-month plan for $89 or $30 per month after a 14-day free trial.
What's included in a Bodi membership
Access to world-class workouts and fitness programs
The biggest advantage of a Bodi membership is having access to a catalog of workouts taught by world-class trainers. Regardless of your fitness goals, Bodi has something to offer for everyone like cardio, strength, dance, yoga, pilates, meditation, and more. You can also find workouts that cater to your fitness level to ensure that they're the right fit for you. The membership offers over 100 fitness programs taught by Bodi's Super Trainers like 21 Day Fix, Liift More, P90X, and many more.
Another great perk of a Bodi membership is the ability to try out Bodi Blocks and Super Blocks. Bodi Blocks are intense month-long courses that include three weeks of progressive work and one week of active recovery. This Block Periodization approach aims for better long-term results, and there are options for all fitness levels. Each month, a Super Trainer will remake one of their hit workout programs to create a new Super Block. A Bodi membership also includes live classes that allow you to work out with other Bodi membership holders.
Free workout gear
If you enroll in the 12-month Bodi membership plan before the current promo ends on October 11, you'll get free fitness gear to help elevate your workouts. The plan includes an 8-inch Beachbody core ball, Beachbody premium fabric resistance loops, a running belt, and two-pound ankle weights. This will give you all you need to ensure you're getting the most out of your at-home workouts.
Nutrition resources
With a Bodi membership, you'll get two healthy eating plans to help you stay on track, plus access to cooking shows and over 1,000 healthy recipes. You can commit to Portion Fix, an eating plan taught by Super Trainer and bestselling author Autumn Calabrese, which teaches you how to manage portions and gain control over your eating. It includes easy-to-follow instructions and produces sustainable results to guide you on your healthy eating journey.
2B Mindset is another plan offered in the Bodi membership. It's taught by Ilhana Muhlstein, MS, who's a Registered Dietitian Nutritionist and author. It takes a flexible approach to weight loss and aims to provide both physical and emotional satisfaction through healthy eating. You'll also learn how to make meals at home that are both nutritious and tasty. Both Portion Fix and 2B Mindset provide access to new recipes each month plus ongoing nutrition support and advice along the way.
Mindset training and Bodi Partner
Another great benefit of a Bodi membership is mindset training through weekly video sessions aimed to motivate you and train your mind to think positively. You can take part in monthly Mindful Master Classes taught by personal development experts that include tips and tools to live a healthy, positive lifestyle. You'll also have community support from other Bodi membership holders to connect through shared fitness goals, victories, and setbacks.
Bodi Partner is another way to gain support in your Bodi membership experience. They will give you encouragement and motivation throughout your fitness journey to ensure you stay committed and have the tools to succeed. Your Bodi Partner can also link you with other Bodi customers for additional peer support so you don't feel alone in your path of healthy living.
Is a Bodi membership worth it?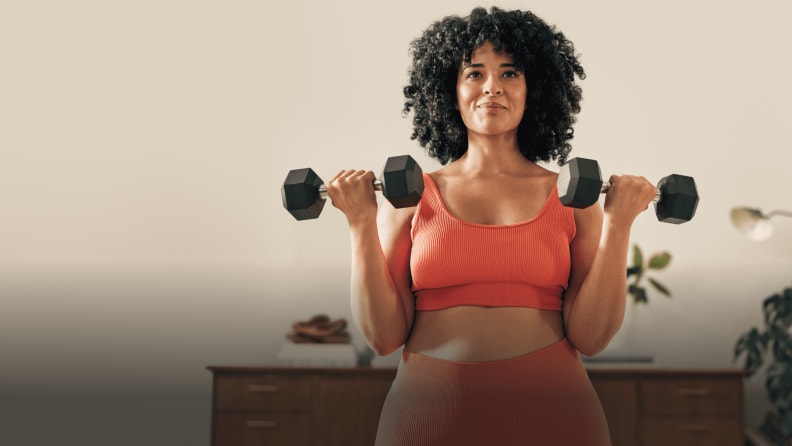 We'd say yes, especially if you enroll in the 12-month plan.
Enrolling in a Bodi membership certainly seems worth it, especially if you choose the 12-month plan. The current 50% off promotion makes it a no-brainer considering all of the perks and tools you'll have access to along the way. Even at full price, the $179 per year or $30 per month will cost you less than your typical gym membership without you even needing to leave your home. The 6-month and 3-month plans are also good options, but you'll end up spending more over time if you decide to renew.
If you're still unsure of whether or not a Bodi membership will fit your needs, you can take advantage of the 30-day warranty or the 14-day free trial if you opt for the 3-month plan. If you'd like to take it up a notch, you can check out Bodi Bike Studio, which is a membership that includes the Myx II, our best value exercise bike.
Sign up for a Bodi fitness membership

link